Resource for Intercultural Understanding... The Difference Differently on-line teaching resource allows teachers to prepare lessons incorporating diversity education while maintaining alignment with the Australian Curriculum. See our Difference Differently web site.
Membership Renewal... TFH members are invited to renew their membership. The membership fee is $60 for the year 2013-2014. Please click here to make a payment. If you are not a member and are interested in membership please contact Zalman Kastel via email zalman@togetherforhumanity.org.au or phone 0423 981 368.
Together For Humanity in Schools... Over 75,000 Australian students have participated in our primary and secondary school courses across the nation. Our methods improve intercultural understanding between students of different backgrounds laying the foundations for tolerant and inclusive citizens. (See the video on the right for more information). ABC's 7:30 Report presented an article on Together For Humanity. See the 7:30 Report here.
Pioneering diversity education... One of the most challenging aspects of being a parent or teacher is being responsible for the healthy development of your child's internal moral compass. Our pioneering diversity education methodologies have measurable outcomes that make a positive and tangible difference to tolerance and cross cultural cooperation in students aged 10-16. The numbers really speak for themselves. (Read more... summary or detailed independant report)
Hear us on the radio...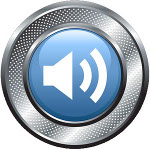 Listen to Rabbi Zalamn Kastel and Jennet Cole-Adams on ABC Radio Morning program, July 2012, with Linda Mottram. Also 89.7 Eastside FM Arts Wednesday (part 1), (part 2) and (part 3) with Sylvia Rosenblum interviewed Rabbi Zalman Kastel and Sheik Haisam Farache from the Together For Humanity Foundation on 23 Feb 2011. More information is at the Eastside web site. Earlier, Together for Humanity founder Rabbi Zalman Kastel was interviewed as part of an interfaith panel by 2UE radio host Steve Leibmann on 19 June, 2009. Listen to the interview here.