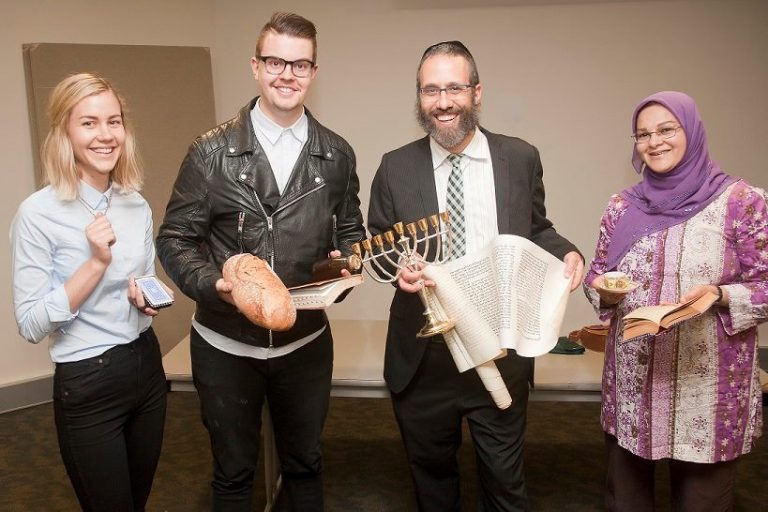 Together For Humanity is an inclusive educational organisation that works with school communities to foster intercultural understanding and help students learn how to deal with differences. We stand for acceptance of every person regardless of ethnicity or faith.
We have teams in New South Wales and Queensland, and work in collaboration with our partners JCMA and Benevolence Australia in Victoria, The Abraham Institute in South Australia and The Museum of Freedom and Tolerance in Western Australia.
We offer a range of face-to-face and online programs linked to the Australian curriculum that help cultivate greater connection and inclusion among students, as well as Professional Development courses for teachers.
The work we do with school communities contributes towards a more socially cohesive Australian society.
Our Mission
Together For Humanity fosters school students' interfaith and intercultural understanding and, in doing so, brings communities together.
Our Purpose
to help people develop cultural awareness and confidence to be their whole selves

to equip them with the knowledge and skills to respectfully navigate diversity and cultivate a stronger sense of belonging together

to bring together diverse communities in a spirit of solidarity and goodwill, thereby giving rise to a more cohesive Australia