Our team is a rich melting pot of passionate, highly skilled professionals from diverse backgrounds and faiths.

Rabbi Zalman Kastel AM - Dean and Founder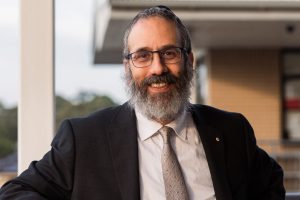 Rabbi Kastel was raised in the ultra-orthodox Hasidic tradition in the racially divided Crown Heights area of Brooklyn, New York. He saw the world through the lens of his absolute tradition and the narrative of his community. This changed in 2001 when encounters with Christians and Muslims transformed him. Rabbi Kastel has had a lot of laughter, surprises and dilemmas on his journey of interfaith cooperation and bringing positive experiences of diversity to young Australians. He is still a Hasidic Rabbi teaching bible study at Chabad House North Shore in Sydney. He was ordained as a Rabbi after study in the UK, Australia and the US, and completed a Graduate Diploma in Education with the University of New England, Armidale. In 2020, he was made a Member of the Order of Australia in recognition of his work on interfaith and intercultural understanding.
Annette Schneider - Chief Executive Officer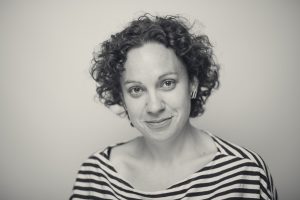 Annette has over 20 years' experience in educational leadership, here in Australia and abroad. Beginning her career as a teacher, she then moved to values-based education and management roles at Glencree Centre for Peace and Reconciliation, UNICEF, the Council of Europe and Amnesty International. Based in Europe for many years, working for the Council of Europe, Directorate of Youth and Sport and leading Amnesty International's Global Human Rights Education work, she then returned to Australia and taught in classrooms across Sydney and led Amnesty Australia's Human Rights Education work. Annette joined Together For Humanity to lead the Education team in December 2022. She holds a Masters in Intercultural Education and a double Bachelors in Education and Arts (International Studies). Living and working in diverse communities around the globe and coming from a mixed cultural background, she has lived experience of the importance of intercultural education and dialogue. At home, she has three young activists holding her to account, ensuring that she's working towards a world where diversity is embraced, and everyone treats each other with dignity and respect.
Kate Xavier - Professional Learning Lead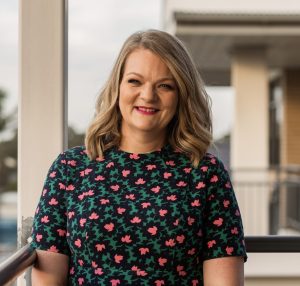 Kate is the Professional Learning Lead at TFH where she is passionate about supporting teachers and school communities foster inclusive school environments that enhance belonging for all. Kate has worked with school communities delivering professional learning and consultancy support to develop whole-school approaches to belonging, resilience and respect in her previous role at the Association of Independent Schools of NSW. A NESA Accredited teacher, she taught Human Society and its Environment (HSIE), specialising in Studies of Religion for 15 years. Her interests include anti-racism education, countering far-right extremism, fostering student voice and culturally responsive pedagogies. Kate is committed to community building and fostering interfaith solidarity. She currently serves as a committee member for the Catholic Diocese of Parramatta Interfaith Commission, The Abraham Conference and the Moving Forward Together Harmony Day Competition.
Dr. Bo Hu - National School Partnerships Manager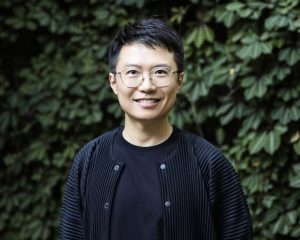 Dr. Bo Hu is the National School Partnerships Manager at TFH. Bo is passionate about equipping young people and educators with skills to navigate the complexities of today's world. At TFH, he oversees the Intercultural Understanding Partnership Program, supporting school communities with projects that address cross-cultural challenges. Before joining TFH, Bo was Education Programs Coordinator for the Asia Education Foundation at the University of Melbourne. He authored the Environment Scan of Intercultural Understanding (2020-2022) commissioned by the Department of Education South Australia, and was the principal researcher for the Department of Education Victoria's Sister School Partnerships review. He has a decade of experience teaching Chinese in school and tertiary settings in Australia and the UK, and previously trained as a broadcast journalist. Bo holds a PhD in Education. His doctoral research explored the multilingual experiences and identity positioning of Australian-born Chinese children. 
Andrea Hogg - Education Officer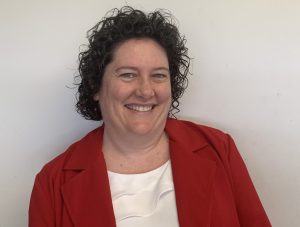 Andrea has a passion for education, administration and business management. She has extensive experience as a secondary Business Education teacher and as a tertiary enabling course lecturer. Andrea has held a variety of administration, coordination and leadership roles, including Head of Department. Andrea worked as Chaplaincy Coordinator for UnitingCare Queensland where she coordinated projects and supported the work of aged care and hospital chaplains. She holds Bachelor's and Master's degrees in Education, and is working towards a Graduate Certificate in Business Administration. Andrea explored her journey as a caring teacher through an autoethnographic paper, published in the International Studies in Widening Participation Journal in 2021. Based in Queensland, Andrea enjoys music, movies, reading and spending time with her husband and two young children.
Calisha Bennett - Education Program Coordinator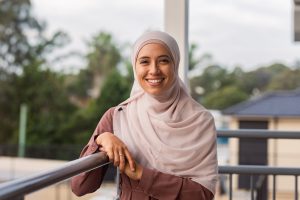 Calisha Bennett is an educator with Together for Humanity and within the Muslim community in Australia. She is also an international speaker who has spent almost two decades educating communities about issues associated with identity, confidence, resilience and the Islamic faith. She has worked closely with countless women and youth through her education and consulting business, and regularly collaborates with many community charities and organisations as a facilitator and speaker.
Steve Barnett - Education Program Coordinator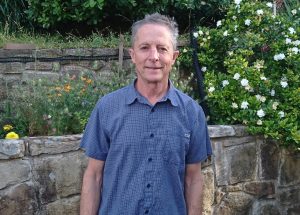 Steve stems from a mix of Presbyterian, Mennonite and European Jewish ancestry. Having enjoyed a broadly secular upbringing, he was somewhat shocked to call himself a Christian in his mid-twenties. Since then, Steve has sought to embody his faith through principles such as living simply, prioritising relationships, peace building, creation care, Indigenous recognition and reconciliation, community engagement and global citizenship. Steve has had a varied career, with beginnings in geology followed by youth work, secondary school teaching, school chaplaincy, community engagement and international development. His role at TFH draws on his breadth of experience, and reflects his love of deep conversation, multiculturalism, faith and lifelong learning. Steve is married to Diana, and together they have raised three now adult children and dozens of chickens.    
Tanja Hagedorn - Queensland Education Coordinator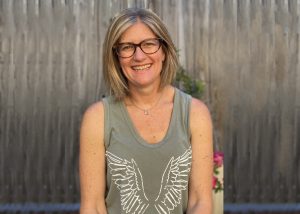 Tanja has over 20 years' experience in health, youth development, community and volunteer engagement in the US, South Africa and Australia. A skilled facilitator and mediator, she is committed to building inclusive processes in community settings, with a special interest in interfaith and intercultural dialogue. Her experience as a facilitator confirms her belief in the transformation of individuals, families and communities through authentic dialogue, creative and spiritual processes and quality education. She is passionate about challenging biases and societal norms, encouraging critical thinking and empowering people to use their voice to journey through conflict to find peaceful and lasting resolutions. Tanja loves travelling, reading historical fiction and spending time with her husband and three children. When she has a moment to herself, you can find her sweating in her local community boxing gym.
Nicky Sandler - Head of Communications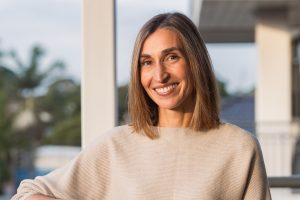 Nicky is a professional communicator whose areas of expertise span marketing, communications and writing. She has over 15 years' experience designing marketing and communication strategies, managing large scale projects and producing compelling content. A passionate teacher, Nicky has taught communications and management at several universities as well as English as a Second Language. Nicky holds a Bachelor of Arts (English and French), Masters in Communication Management, Cambridge CELTA and Certificate IV in TESOL. She is inspired by working with bold organisations and crafting authentic, engaging stories that touch people. Bilingual in French, Nicky loves French language and fromage in equal measure.
Kathleen Gordon - Curriculum Advisor ​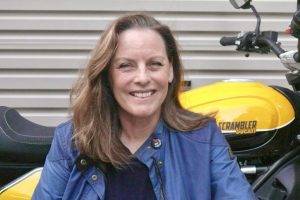 Based in Queensland, Kathleen has taught in primary, secondary and tertiary sectors and worked on diverse curriculum projects including the United Nations Environment Programme (Teacher Education Project), and advised the Australian Curriculum, Assessment and Reporting Authority (ACARA) on its development of the Australian Curriculum: History. Kathleen has considerable experience presenting at conferences, facilitating workshops and writing student and teacher materials for education and curriculum authorities, NGOs and professional associations. Most recently, she authored two chapters in the 8th edition of the university text Teaching Humanities and Social Sciences (Cengage Learning, 2019). 
Marilyn Snider - Education Consultant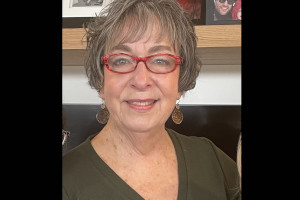 While she was with the Global Education Project, Marilyn delivered a framework for global education to universities, schools, organisations, teachers associations, and not-for-profit agencies. Marilyn now manages her own consultancy, writing, advocating, and delivering global education, leadership and curriculum advice to government and non-government organisations.